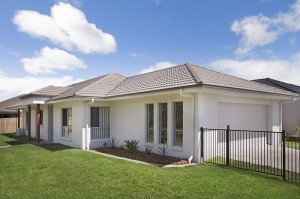 The age old debate of whether to purchase a new or established home is one that has troubled property investors for many years. At Real Estate Investor, we nearly always suggest purchasing new as we believe the tax ramifications and other advantages clearly tip the scales in that direction.
Certainly one of the biggest advantages of purchasing a new or newer property is the tax benefit known as "depreciation". Owners of new investment properties are eligible to claim depreciation on the building structure and the fixtures and fittings in their investment property. The effective life of a new building for Australian Taxation Office (ATO) purposes is 40 years (some exceptions) for residential property.
This is also a big part of making an investment property more affordable, especially in the early days when you are able to claim the maximum at today's value compared to the devalued amounts on an established property, especially if the home is say 7-10 years old.
Here's a quick example as a guideline;
A new home with say $30,000 worth of fixtures and fittings will get you a tax deduction of around $80 per week through depreciation, however a home which is 7-10 years old would be lucky to have $5000 in depreciable deductions and would get you back around $15 per week.
Another advantage of purchasing a new investment property is that certain parts of the property would be covered by a builder's warranty, therefore some of the risk of purchasing a poorly constructed property is reduced.
Furthermore, when you buy a brand new home the builder's warranty should help you to more clearly define potential maintenance costs and expenses for hopefully the first 10 years or so. An older house meanwhile will often have repair and maintenance issues that are not only unknown, but also often costly such as the hot water system breaking down or the home needing to be re-wired.
When building new you can also ensure that you are investing into a home that will be purpose built to save money in the long run. Factors such as heating and cooling play a large part, with many older homes often inadequately insulated resulting in higher energy costs or lower rental returns. Also, building new means the dwelling can be specifically designed for today's lifestyle with suitable entertaining areas, dual bathrooms and a light-filled open plan design that will attract maximum rent.
As an adjunct, the home's design and fittings can also be purposely chosen to suit a rental property with tiles in high-traffic areas, low-maintenance gardens and multiple power points throughout to maximise versatility.
Another good reason to buy properties new is that most prospective tenants prefer a new home, so when it comes to a potential tenant choosing between a new build and an established home which is 7-10 years old at the same rental value the choice is obvious.
So if you are looking for a tax break and a lower holding cost while maximizing rental return when buying an investment property, a brand new property is simply the way to go.