Feel free to take a few minutes to review some of the resources. Once you register your interest you get access to a whole lot more tools and resources.
Calculators
How much do I need to retire?
- Calculate how much you need to retire.
Budget Planner Calculator – A great help for managing your cash flow

Borrowing Capacity Calculator – To get a general indicator of your borrowing capacity
Extra Loan Repayment Calculator – See how much you could save by changing your repayments
Loan Repayments Calculator – What would my repayments be?
How Much Super is Enough Calculator – Superannuation calculator
---
Latest Articles
---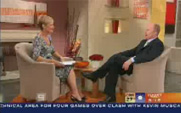 Ross Greenwood gives an insight into what we need to live comfortably into retirement.