Feel free to take a few minutes to review some of the resources. Once you register your interest you get access to a whole lot more tools and resources.
Calculators
How much do I need to retire?
- Calculate how much you need to retire.
Latest Articles
---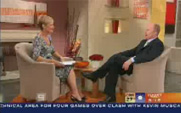 Ross Greenwood gives an insight into what we need to live comfortably into retirement.