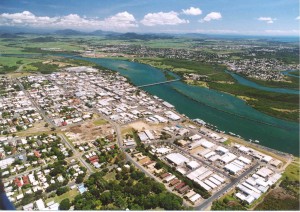 Latitude: 21.14303 Longitude: 149.183307
The mining port of Mackay has been one of Queensland's most resilient markets in the wake of the GFC, with low vacancy rates now driving yields and growth again.
Properties in the $500,000-plus range have seen the most action in recent times, thanks to an influx of workers who have been coming to town following the opening of mines in the area.
While the number of sales being made did drop off by 16.5% during the second half of last year, this was far less than the corresponding drop in Brisbane of 28%.
And with the city's vacancy rate sitting at 0.9%, investors are now entering the market, making it one of the fastest growing regions in Australia.
The region's growth is not only fuelled by the boom in the mining industry, but also by a resurgence in agribusiness, growth in tourism and an emerging marine sector. The region hosts much of the engineering, manufacturing and mining services industries supporting the regional economy.
Boasting one of the best climates in Queensland, the region is also home to natural attractions of reef and rainforests and great livability supported through quality cultural and recreational facilities.
The area's peak economic body, Regional Economic Development Corporation (REDC) plays a strategic role in business, focusing on securing investment that will maximise long-term economic growth, sustainability and diversity for the region.