We regularly host information sessions and webinars on property investment. Some of these topics include:
The things they don't tell you about property investment that can help you pay of your home loan in under 5 years and save you $000's
Selecting an investment property for sustained capital growth
Optimising rental income and tax benefits (including any Government incentives) and maximising your cashflow
Structuring your finance to minimise risks and maximise your portfolio opportunities
Using the power of compound growth to accelerate your wealth
Investment strategies including Real Estate Investor's successful Portfolio Approach that minimises risk and maximises profit.
Identification of the next property hotspots.
The latest research data of each major Australian city's property market.
You will also have the opportunity to ask any property investment question that you may have of a panel of expert speakers including successful Property Investors, Strategists and Property Research specialists, as well as many of Australia's top Property Professionals.
Upcoming Events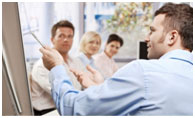 Attending a FREE property investment workshop will provide you with more information about Real Estate Investor™ and our property investment strategies and they are also a great opportunity to meet other like-minded investors as well as your local Real Estate Investor™ team and find out more about how we might be able to help you build wealth through property.
Discover the common pitfalls in property investing such as poor property selection, inappropriate loan structure, and long vacancy periods and how we can help you overcome these.
Upcoming Webinars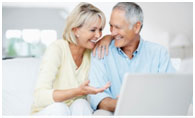 Too busy to come along to a workshop? We will come to you…with one of our 'online' Webinars. You can educate yourself and learn about property investing in a relaxed environment without leaving home. Interact with experienced and successful investors and find out everything you need to about Real Estate Investor™ and learn new investment strategies to help you start or extend your property portfolio. It's simple; all you need is an internet connection and speakers or headphones.
Attending a webinar is simple and all you need is an internet connection and speakers.